I've jumped in and participated in Carolyn's 12 in 12 Challenge and this month it is something lined.
This is a another Avalon jacket from the Sewing Clothes Kids Love book. This time I made the jacket so that it was fully lined (and reversible).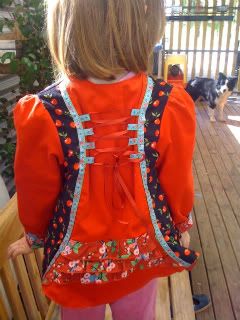 This jacket is just as easy to make lined as it is unlined, you just have to remember to sew on all your trims prior to constructing the whole garment. I also think when it is lined, it looks better.